Greetings, everyone! Here is my info relating to commissions...
PAYMENT INFORMATION:
All payments will be done via PayPal. When you submit your commission request (ideally via PM'ing me here on NG) I will send an invoice (either by PM or email, whichever you prefer (I would suggest providing your email address in any event, just in case)). Payment will be requested no later than immediately after the sketching phase (but before colouring, if any) but preferably before I commence drawing, particularly for more complex commissions.
PRICES AND OTHER INFO:
An overview of prices and other info is provided in the graph below.
If you have any other questions, feel free to ask!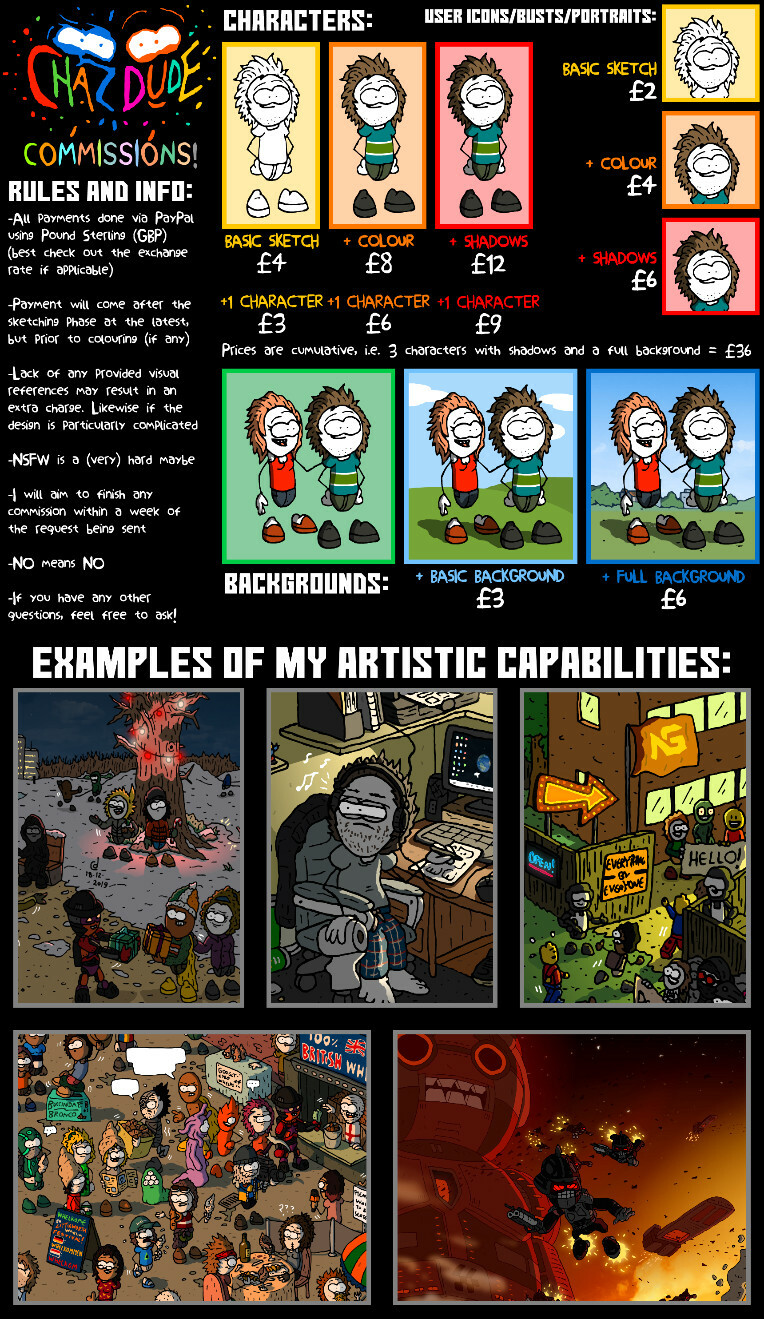 Tags: