After ten years in basements,
bedrooms
and living rooms, Newgrounds finally bought an office in late 2005. The following was documented while we were getting set up, so it was a work in progress and still is - this article is from 2005 and in need of an update.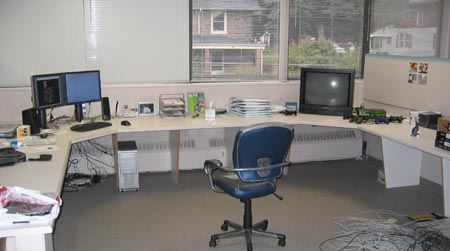 The picture above was
my
initial work space. To the left is my computer and to the right is my "test station" for console game development. That box is what was known as a "vacuum tube television."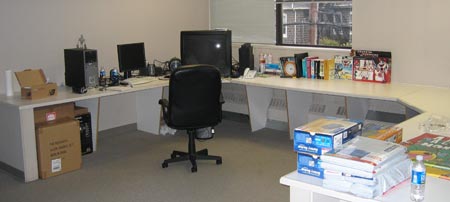 This is a picture of Josh's set-up. Josh is a programmer from the
Behemoth
team, solely focused on programming tools for console game development. For those of you who haven't been paying attention, I'm one of the founders of the Behemoth. We formed to make a
console version
of
Alien Hominid
! The NG office is a combined space for both NG and Behemoth projects, since I juggle both and the ultimate goal is for everything to converge and be awesome.
Here are some more pics of the office.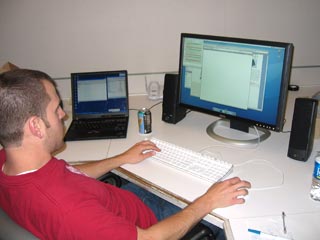 Sys-Admin Tim with his new "WIDE SCREEN" monitor.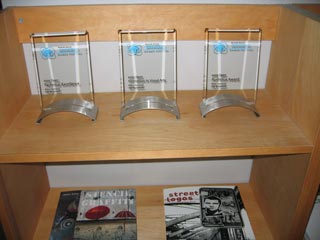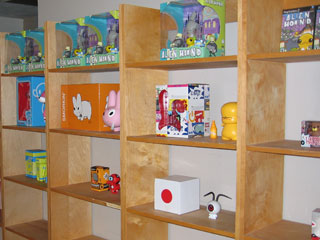 Our toy collection.
Every DVD ever by an NG regular.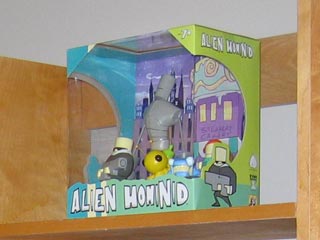 Alien Hominid figures on display.
Hope you enjoyed the tour! If you want to see the office circa 2008, check out this game by Afro-Ninja, Swain, Luis and Bob: