As told by TomFulp
Saturday, July 29th 2000 marked the first official Newgrounds Party, at the Trocadero in Philadelphia, PA. The party was insane! We showcased tons of cartoons, had a Tromette fashion show, DJs, live bands, and of course - a live FDA!
A line starts forming early; people can't wait to get in!
The crowd stands in awe as they experience the greatest moment in their lives.
Backstage trying not to have an anxiety attack.
Shok and I sing FDA songs. Girls with FDA stickers on their boobs somehow end up on stage as well.
I bust mad rhymes for the crowd.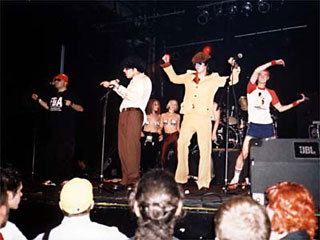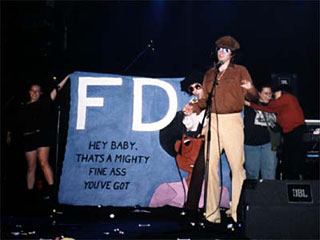 Some NG Fans made an FDA banner!