| | |
| --- | --- |
| | Cat of the Week (06/08/00): Catellite (Jingles) |
---
Nick Rauh writes, "My cat Jingles had been getting more and more uncontrollable over the past months, possibly due to his rummaging through the neighbor's vast cocaine supply. I figured it was time to try something new, seeing as the cat training clinics had not driven Jingles to the behavioral excellence I had desired. Now, with the addition of a robotic spinal segment, a direct satellite linkup, and a universal remote, I can control my cat's actions and monitor its thoughts from anywhere on Earth. (We now jokingly refer to him as "Catellite.") Thanks Cat Dynamics!"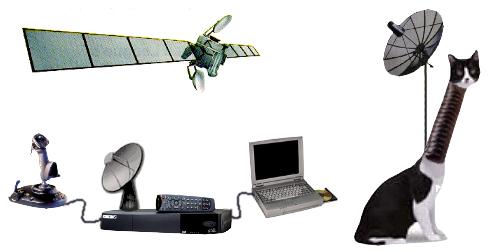 Send us pictures of your cyberntic-enhanced felines!
[Main Menu] [Mission] [R&D] [Testimonies] [Contact Us] [Cat of the Week]

©1997-2000 Cat Dynamics Inc.
Site design by newgrounds.