| | |
| --- | --- |
| | Cat of the Week (02/10/00): Kirbo |
---
Chris Nicholson writes: After a rabid dog mauled my poor Kirbo, I was devastated. However, some friendly aliens stopped by and offered to build him a replacement body. As you can see in this picture, Kirbo is back to his old playful self! Thanks, aliens!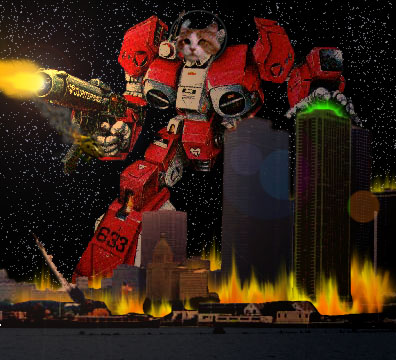 Send us pictures of your cyberntic-enhanced felines!
[Main Menu] [Mission] [R&D] [Testimonies] [Contact Us] [Cat of the Week]

©1997-2000 Cat Dynamics Inc.
Site design by newgrounds.